About Us
The objective of Cottage Carpets is to provide home owners, building managers, building contractors and interior designers in the Lower Mainland with superior flooring service and solutions.
With over 30 years of industry experience, we have supplied carpet and hardwood flooring for homes, strata buildings and offices throughout Vancouver and the Lower Mainland.
As we all know, in business, reputation and excellence mean everything. We are very pleased that our company has been selected by Vancouver interior designers Kipness Associates, Taylormade Designs and Karly's Kreations and renovation companies Winmar Property Restoration Specialists, Balfour Properties or Marino General Contracting Ltd. for their main flooring needs.
Garry Lozon
Principal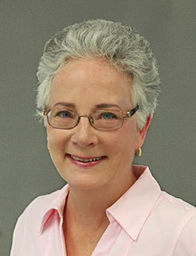 Patrice Raven
Principal
Why shop at home with Cottage Carpets
Ensure you are making the best colour choice by viewing, touching and feeling the flooring samples
Consult with a leading carpet and flooring specialist about which colour, shade, pattern and quality best matches your home or office
Rely on honest and seasoned professional advice for choosing the correct products
A great selection of products and brands for your upcoming flooring project
Enjoy reasonable prices
Have your carpet or hardwood floor installed by trained professionals you can really trust
There are a number of key advantages for choosing Cottage Carpets. First, I always ensure my prices are competitive by keeping low overhead. By working personally with me, unlike some other stores, you will receive the undivided attention of a seasoned professional who truly cares about serving your needs.
I will meet with you at your home or office and we can determine the exact flooring and colour choice that will make the space both pleasing and comfortable. When it comes to installation, our work always exceeds expectations! With over 15 years experience, we strive for professional excellence and aim to please every customer we serve!
Please call Cottage Carpets today at (604) 244-0780, or contact us to book an appointment for your free in-home consultation for your flooring needs.
Browse our Gallery for great ideas for your upcoming flooring project!