Hardwood Flooring – Vancouver and Lower Mainland BC
Searching for quality hardwood flooring for your Vancouver BC home? Cottage Carpets is a flooring specialist in Richmond BC carrying a wide range of top quality products. Tongue-and-groove hardwood have become popular flooring choices for the main living area of homes – dining room and kitchen, or for condo units, the entire floor area.
Hardwood is available in an extensive range of wood shades, patterns, sheens and plank sizes. At Cottage Carpets, find the exact floor covering that best suits your furniture and home!
Hardwood flooring of the best quality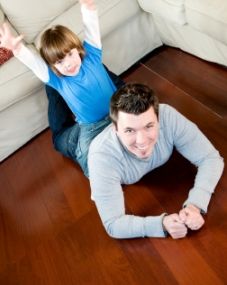 Our hardwood product lines are assembled from some of the best flooring brands in North America.
From Khars, the ultimate in luxury and Scandinavian quality, to the Laurentian Hardwood brand - these product lines offer an incredibly wide selection of various high quality exotic woods and durable timber material.
Most commonly chosen plank types are cherry, hickory, maple, oak and walnut -the harder, more durable timber types. Products come in a variety of sheens, edging and sizes. 3" to 5" plank size being the more common size, but for particular big floor spaces and a more rustic look, 6" or 7" plank sizes are also available.
As a full service hardwood flooring specialist in Vancouver, BC, first, we will walk you through the wide range of different options available.
Then we will help you choose the right hardwood floor that you will love in your Vancouver home! Once we have thoroughly levelled and prepared the floor, we will professionally install your hardwood floor and baseboards.
Call us today at (604) 244-0780 or fill out our hardwood estimate & measurement request form.