Home Carpet – Vancouver & the Lower Mainland BC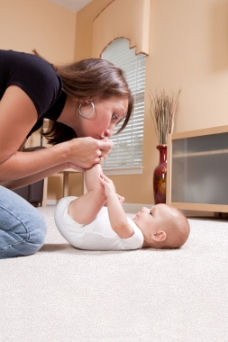 Are you a home owner in Vancouver who needs great quality home carpet for your upcoming renovation? Are you a renovation contractor or interior designer looking for a seasoned carpet specialist?
Cottage Carpets is a Richmond, BC based carpet retailer serving homes in the Greater Vancouver area since 1995.
We have provided broadloom carpet for hundreds of new or renovated homes and strata units. The selection of a style of carpet that best suits your decor takes careful consideration and patience.
Working closely with the experts at Cottage Carpets, you will find the ideal carpet design that fits your home and suits your budget!
Advantages of carpeting your home
Today's new and improved carpet offers amazing advantages over other flooring types making it the most popular flooring choice for many areas of your home.
Beauty and style: Enjoy a fabulous range of styles, textures, patterns and colours for unlimited decorating possibilities! carpet is an important decor component that adds dimensional texture, pattern and colour to any space in the home.
Our home carpets are available in a variety of beautiful colours, styles, textures and patterns.
Warmth and comfort: Pamper your feet! Carpet makes your home warm and cozy for those long rainy Vancouver days.
Easy cleaning and maintenance: with advanced fibre and manufacturing technologies, today's home carpets are more stain and soil resistant than ever before, making it easy to keep a carpet looking fabulous for years!
Even the toughest spills are a snap to clean up.
Quiet: Carpet is an excellent sound insulator and helps absorb disruptive noise – televisions, stereos, computers, children playing, etc. Carpet also works as a sound barrier between floors by helping block sound transmission to rooms below.
Air quality: With proper cleaning and maintenance, carpet is beneficial in trapping and immobilizing potential allergens in the air, at the floor's surface, preventing them from contaminating the air you breathe.
Great selection of residential carpets – choose from the best North American carpet brands
Whether it is an elegant, thick yarn and patterned carpet, a popular Berber or a casual loop carpet for your rental unit, we will match the carpet of ideal shade, pattern and texture for your flooring projects. We carry brands with their full colour swatch selection from the best recognized carpet brands in Canada and North America. From Peerless Comfort of Beaulieu Carpets, or Mohawk Carpet to Dream Weaver, you will find the carpet brands big homeware stores carry and much more!
You can choose and buy your carpet at the most convenient place for carpet shopping – in your own home! As a full service carpet specialist, we help you find the right carpet for your home in Vancouver BC and the Lower Mainland.
We take all required measurements, give you a free estimate then deliver the carpet right to your door. Our professional installers lay down the carpet for you and clean up any left over debris and materials.
Call us today at (604) 244-0780 or or fill out our estimate request form for your upcoming home carpeting project.