Langley Hardwood Flooring Store – Large selection of the best North American, European and Exotic Hardwood Flooring
From the rich, warm glow of cherry, to the glimmer of light oak and exotic timber from the tropics, Cottage Carpets has been providing contemporary, classic and exotic hardwood flooring to Langley residents for more than 30 years.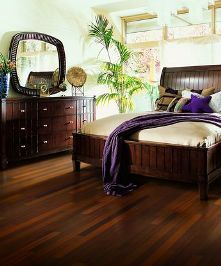 As a carpet and hardwood flooring store, our goal is to provide you with quality hardwood floors in luxurious colours and styles to add flair and function to your home.
Cottage Carpets carries a great selection of hardwood flooring including Canadian and North American cherry, hickory, maple, oak and walnut as well as exotic timber from the tropics. Plus, for the ultimate in quality and elegance, our store offers Kahrs, the Swedish hardwood flooring brand renowned for its exquisite appearance and European craftsmanship.
Whether you are getting hardwood flooring for a lavish home in Willowbrook or Walnote Grove, we have a range of styles and colors to ensure that you find the hardwood flooring that suits your needs and budget.
Reasons to choose Cottage Carpets hardwood flooring store for your upcoming flooring project in Langley
Best selection of North American and exotic hardwood flooring
Collection of unique and luxurious hardwood from Canadian and European brands
Consultation with a leading hardwood flooring specialist about which timber, sheen, edging and plank size are best for your home.
Prices that consistently beat big box hardwood stores
Honest and seasoned professional advice for choosing the correct products
Assurance that you are making the best colour choice by viewing, trying and feeling the flooring samples both in our showroom and your home
Your hardwood flooring installed in your Langley home by well trained professionals
Honest billing – no unexpected additions to your bill
Find out how your shopping experience at Cottage Carpets will be superior to Langley big box hardwood stores!
Call us at (604) 244-0780 today to book an appointment at our showroom and to get an estimate for your Langley hardwood project.